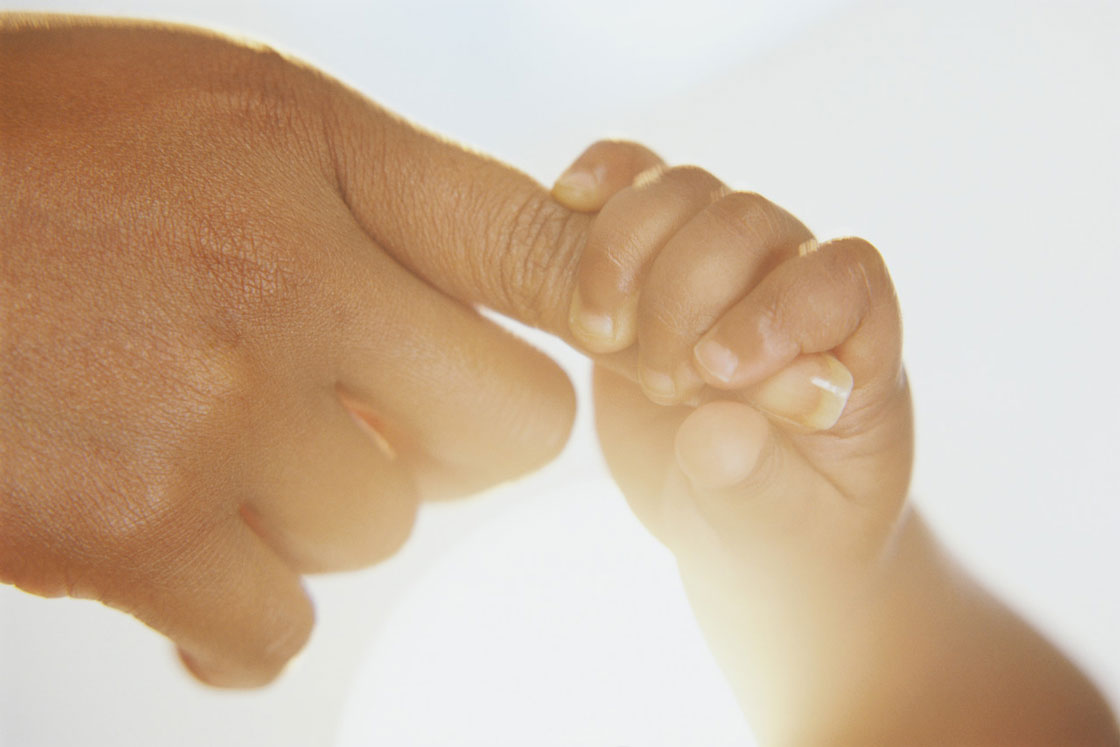 Heavenly happiness embraced me when I came to know that I was pregnant! I can never forget that moment in my life. Thinking about the chuckles and giggles of our little one, his coos and babbles; his naughtiness and cuteness…All these filled my and my hubby's heart with unending happiness.  I am sure many to-be parents like us would have felt the same way and even more when they must have known about the advent of their little angel.
However, behind the curtains there is also a flip side of being a parent. Can we be successful parents, can we give our child the best in the world, can we take care of him nicely, are we physically-mentally-socially-financially ready to be parents? Many questions like these kept on hitting our minds. You must have also felt the same. Nothing in the world can be matched when it comes to the joys of parenting. But, at the same time it has its own charms and challenges.
Have you ever thought about bringing up your child in the best possible way? Have you sacrificed a significant portion of your life in giving the best to your child? Do you feel that even after doing so much for your child, still a lot has to be done? Are you a rule-maker or rule-follower when it comes to parenting and managing everything at house? If you are also thinking about these dimensions, then you are in the perfect track of becoming an effective parent.
Parenting: When should it start?
You will be astonished if I say that the process of parenting should start right from the moment you exchange your marriage vows. Yes, friends…Parenting skills and values are something that should be nurtured right from the beginning of a marital relationship. This will not only help in a healthy conception, but also increase your potentialities of being an ideal parent. If you procrastinate to build these ideals right from the beginning of your marriage, then you may miss out many milestones of effectual parenting. For some couples children come as surprise gifts, for some they come in a planned and timely manner. No matter when a child enters in your life…try your best to be the best and give him/her the best.
This can only be possible if you and your partner respect each other, have better understanding between each other and if your marriage is build on the foundations of mutual trust, open communication and mutual understanding. Let us discover the different challenges to becoming an ideal parent and how you can surmount the odds. I hope these wonderful words will give a clear picture on what you can do to be a successful and effective parent:
If I had my child to raise all over again,
I'd build self-esteem first, and the house later.
I'd finger-paint more, and point the finger less.
I would do less correcting and more connecting.
I'd take my eyes off my watch, and watch with my eyes.
I'd take more hikes and fly more kites.
I'd stop playing serious, and seriously play.
I would run through more fields and gaze at more stars.
I'd do more hugging and less tugging.
— Diane Loomans, from "If I Had My Child To Raise Over Again"
Effective Parenting: Do's and Don'ts

Try to make your marital relationship bloom before you start thinking about a baby. Spend ample time with your soulmate in nurturing love, affection, trust, mutual respect, communication, and mutual understanding. Your little angel won't like to see his/her parents fighting and blaming each other when he/she will arrive in this world.
Seek a pre-conception counselling just before you plan for a kid. This will help you to enhance a great level of insight on you and your partner's health; it will increase the odds of conceiving and will also prepare you for the upcoming parenthood. Moreover, any medical issues can also be easily identified and intervened with the help of pre-conception counselling.
When you start the love-making process for conception try to speak to your partner about the kind of baby you want: His personality, behaviour, your aspirations about your child, the way he will look, etc. This will have a tremendous positive impact on your psyche, love life as well as the soul you are going to attract towards the mother's womb. Many couples don't know about this and get all messed up when the D-Day arrives. This is a practice in spiritual psychology, alternative healing, parapsychology and philosophy.
Planning your finances, insurance, medical facilities, emotions, relationships and issues beforehand will make your parenthood even more easy and worthwhile.
The very moment you discover that you are a mom or dad-to-be, talk to the baby as much as you can. Creating a pregnancy tour diary – from both the parents for the litte one is one of the best ways to enjoy and nourish the moments of parenting. Talking to the foetus, singing for him/her, soothe touching of the belly will improve parent-child bonding, understanding, aid to overall sense of physical and psychological well-being.
When your baby arrives in this world, your world will change a lot. Along with heart-melting happiness and thrill you will also have to get geared up for sleep deprivation, noises, physical strain, mood swings and so on. Preparing yourself for being a new parent through self-help books, internet, talking to your partner, taking advice from friends, joining a parents group will by immensely helpful.
Never yell in front of your child or throw your frustrations on your little one. This will make him/her more submissive. It will also affect his/her self-esteem, confidence, and mental-physical health.
Never disrespect your partner in front of your child for whatever reason it may be. This will reinforce your child to disrespect your partner too.
Take ample care of yourself. This will help you to take proper care of your baby too.
Rather than becoming only a rule-maker, try to be the rule-follower in the house. Children learn very easily by seeing/observing their parents' behaviour. If you want your child to be filled with positive traits of punctuality, truthfullness, neatness and cleanliness, leadership, truthful, discipline, etc then you should be punctual, truthful,neat and clean, confident, disciplined first. Rather than making your child to follow some other person, let him learn by setting your own example. This will not create a contradictory picture in your child's mind.
Do not thrust your own ambitions, aspirations and control on your child. Discover the potentialities of your child and help him to nurture it.
Do not ever compare your child with other kids. Pamper you child no matter how big or small success he achieves. Comparing your child with his other fellow-children creates a very negative impact on his self-esteem; positive feelings towards you; self-confidence and his personality as a whole.
Try to be your child's best tracher, best ideal and best example. If he says, "I want to be like Bill Clinton, its great….but if your child says that "I want to be like my mom or dad", then that day you can consider that you have mastered the skills of being an effective parent. 🙂
Parenting is one of the best gifts showered on a person. Many couples do not get this golden opportunity though. If you have been blessed with this gift try to make your child's journey in this world worth-living, worth-cherishing and worthwhile. Even animals reproduce and procreate…but, what makes you different and unique from the other is your power to make love meaningfully and spread love unconditionally.
"Treat your child the way you want to be treated, respect your child the way you want to be respected and love your child the way no one has ever loved his child in the entire world…"
Happy Parenting!
Best Wishes,
Sareeta