COPING WITH STRESS AND BURNOUT
Prevention Tips for an Unpredictable World
A well-known phrase is used when describing something as fixed and for certain – "death and taxes." Not exactly an idyllic point of view that evokes much positivity, is it? As foreboding as this may seem, there is another menacing certainty that comes with life on this earth and that is stress.
Stress is a normal human reaction that happens to everyone. The fact is, the human body has a built-in, ready-to-go, turn-key design to experience and react to stress. Some common everyday stressors that many of us face can include:
Difficulties at work or home
Something unexpected occurring
Encountering an unknown situation with an uncertain outcome
Being given a task with a tight deadline
Listening to your baby screaming in the back seat
Financial hardships
All of these challenges and tensions can produce physical, emotional, and mental responses in your body – also known as STRESS!
WHAT IS THE STRESS RESPONSE?
Stress responses help your body adjust to new situations, keeping you alert, and most importantly, helping you avoid danger. Let me give you an example of how stress responses can help you:
Suppose you have a very important exam coming up that will determine whether you pass the course (stressor). While facing this challenge, the stress response in your body can help your mind and body work harder in the short term and harness the energy needed to focus.
Similarly, when facing a threat to your personal well-being (stressor), your body's stress responses will help you to either fight or flee. However, stress can become a problem when stressors continue without any relief or your body's ability to relax becomes stymied.
NO RELIEF = BURNOUT
Stress can produce harmful conditions if it becomes a constant in our life. When under constant stress, the body's ability to rest and recuperate is minimized and even nullified. If you find yourself in a perpetual stress mode (chronic stress) a completely different result occurs, it's called burnout.
While burnout is technically a form of stress, it is important to note a clear distinction between the two. With stress, various short-term solutions can help a person navigate through and recover quickly. However, once a person experiences burnout, their body faces complete exhaustion and fatigue that cannot be "cured" by resting alone. Those who suffer from burnout can experience issues such as:
Insomnia
Inability to concentrate
Lack of emotion regulation
Brain fog
Loss of appetite
Involuntary trembling
A complete nervous breakdown
UNPREDICTABILITY AND COPING WITH STRESS AND BURNOUT
We live in a world that is ever-increasing in uncertainty and unpredictability. Whether it be the threat of another global pandemic, inflation, or an all-out economic collapse, our life amid these things can seem precarious.
As human beings, we crave security and we have a deep longing to feel safe and be in control of our lives. Yet, with uncertainty and unpredictability surrounding us, we can be left feeling stressed, worried, and powerless. The endless what-if scenarios can leave us anxious about what tomorrow might bring.
If you are feeling overwhelmed by uncertainty and worry, it's vital that you know you are not alone since everyone, to some extent, must deal with these issues. How you deal with stress, however, is pivotal to your sense of well-being, having peace, and finding joy in life!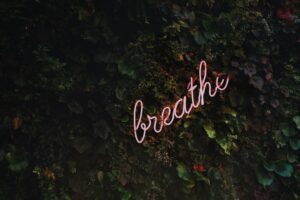 TIPS FOR COPING WITH STRESS AND BURNOUT 
Tip #1 – REST INTENTIONALLY
Make rest something you believe in and follow devotedly and intentionally. If you don't believe rest is important for your life, it's time to shift that belief! If you don't make intentional rest a regular part of your life, it's time to implement a routine of rest to reduce the impact of stress. To start, make it your priority to set clear boundaries between work time and rest time. Not checking work emails or taking work phone calls after certain hours and on your days off, will make a difference.
Tip #2 – PRIORITIZE SELF-CARE
Many of us don't take the time for self-care because we are driven by a sense of duty and performance. One of the radical stimuli that drive this sense of duty and performance is the distorted image presented by our culture and society. We are often defined by WHAT we do, rather than WHO we are. When what you do becomes the pinnacle of who you are, self-care is minimized, and burning out for success is maximized. Recognize that you are more than what you do and that you deserve to prioritize your health and well-being. Self-care can be as simple as treating yourself to a dinner out, spending time with a friend, or reading a good book.
Tip #3 – CLEARLY IDENTIFY WHAT YOU CAN AND CAN NOT CONTROL
It's important to recognize that there are many things outside of your control. It's also important to recognize the things you can control. One thing to clearly identify is, "You are not powerless to worry, fear, and uncertainty". Managing your thoughts, resisting the what-if scenarios, and focusing your mental energies on the things within your control enables you to create solutions and strategies for the challenges you face. The control you do possess is the ability to take personal responsibility for your actions, choices, and attitude!
Tip #4 – ANCHOR YOURSELF IN THE PRESENT
Much of our uncertainty, worries, and fears revolve around the future and all the unknown possibilities of what the future holds for us (most often we forecast negative outcomes more than positive ones). Trying to anticipate and predict what might happen in the future wastes a lot of our mental and emotional energy and can lead to anxiousness, paralyzing fear, and even depression. One of the best ways to prevent being stressed out about what might happen in the future is to focus on what is happening in the present. Being fully connected to the present will interrupt any negative assumptions or catastrophic predictions that are running rampant in your thought life.
ONLINE-THERAPY.COM IS HERE TO HELP YOU COPE WITH STRESS AND BURNOUT
If you feel overwhelmed by stress or are on the verge of burnout, please reach out to us today for help. When you sign up to work with Online-Therapy.com you get to choose a therapist you feel comfortable with, and you can develop a personalized approach that supports your needs to bring about the changes you desire.
At Online-Therapy.com we offer an integrated and holistic approach to your mental and emotional well-being. Our platform includes regular sessions with a therapist via phone, text chat or video, worksheet support, journaling, and yoga! Our ongoing support means you have access to the professional advice you need every day, guiding you to better mental health and wellness.