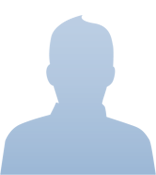 About Me
I am a Cognitive Behaviour Psychotherapist, Clinical Hypnotherapist and mindfulness meditation teacher. I believe we all have the capacity to change, and by learning the tools to become more aware of our thoughts, emotions and behaviour we begin to make rational sense of our habitual ways of responding to circumstances and situations. Through this awareness of ourselves, we learn different ways of thinking; feeling and behaving that are more productive and constructive.

My aim in therapy is to enable the client to become their own therapist, in this vein I work in a collaborative manner with my clients. It is my belief that, a client who is involved in the therapy process is able to transfer the skills learnt in therapy to issues that come up after therapy has ended.

I specialise in a range of presenting problems such as anxiety, panic attacks, social anxiety, stress, depression, addictions, direction in life, weight loss, low confidence and other issues.
Reviews
Catherine Ayensu has an average rating of 5 out of 5 stars (1 reviews).
Rating: [5 out of 5 stars!]
"I have enjoyed my CBT sessions. I have suffered from anxiety for years, this has affected my life in so many limiting ways. In the sessions I gained an understanding of how my thinking influences my feelings and behaviour. The real difference was in the homework excercises, I was able to practice activities which enabled me to test out my fears and begin the process of change. I can now do some things I couldn't do before and I know that in time I will begin to build on my new experiences."
Georgie (April 02, 2013)
Send me a payment
Click on the link below to send Catherine Ayensu a payment:
Disclaimer
: It is each therapist's sole responsibility to ensure that the information is current and accurate.
More »