BLACK FRIDAY until CYBER MONDAY: 20% OFF the entire site.
Automatically deducted at checkout. Offer ends midnight (PST) 31st of November 2015.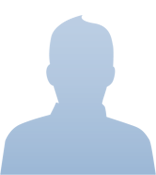 John Flammer
Country: United States
Location: 22NPembrooke Way
Galloway, New Jersey 08205
Phone: 732-213-8841
Website: n/a
About
Nationally Certified Relations Specialist, CBT certified, Board Certified Professional Counselor,
Board Certified.Fellow and Diplomate status American Psychotherapy Association, Aderlerian trained member of APA, AAIM,35 years experience working with troubled youth,including emotional and family problems;also worked with parents and acted as a special education and parent advocate for those, who are having difficulties with their respective schools over classifications and proper program placement.My office is located 9 Village Dr have office hours on Monday to Friday 1-9.I will also work with clients via e-mail, on-line therapy site, Skype and if I do make home visits southern New Jersey,from Fored River to Egg HarborTownship.I have a proven positive rate of success every client can rest assure they will receive an empathic compassionate counselor who puts his clients first.In addition I am expanding my sevices,to the alternate lifestyle both group,individual and couple counseling.I am also expanding my practice to Indivduals,suffering from PTSD,both ex-military, civilians.You will find me non-judgemental in all sessions,I am open and honest,my mission is to build a bond as we go forward in helping,each client I see is very special to me.
Disclaimer
: It's each therapist's sole responsibility to ensure that the information is current and accurate.
More »