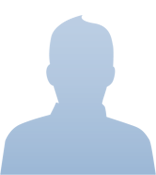 Verified Credentials
I'm Featured!
About Me
I am a non traditional therpaist. I like to utilize different therapy modalities that fits my clients needs. No client is the same. I like to treat the whole self beginning with what is distressing the client at the moment. I want to treat the triggers of present panic, anxiety, stress, trauma, etc.

I try to go forward in life and still of living in the past. I like to get people unstuck. Get them out of the rut. Help Clients see the light at the end of their tunnel. Research has shown that the brain has neuroplasticity. This means the brain can heal, memories, traumas, grief, etc can be reconsolidating in the brain. Its like rebooting, rewireing, resetting the brains fear switch.

I have a small proivate practice whick means I have the time to focus more on my clients. I enjoy working with children who are being bullied, going through a divorce, or death of a oved one.

I am avaiable from 8-7 Monday thru Thursday. I am available by text on the weekends in case of a crisis. I enjoy helping people and this has been my passion in life for 32 years.
My Contact Information
1205 b Bellevue Ave
Dublin
,
Georgia
31021
United States
4783319624
My Credentials
| | |
| --- | --- |
| Credential type: | License |
| Type: | Licensed Professional Counselor |
| License State: | Georgia |
| License Number: | LPC003624 |
| License Expiration: | 9/2020 |
| Status: | Verified |
My Therapy Approach
Specialities:
Addictions
Anger Management
Anxiety
Bipolar Disorder
Children & Teens
Depression
Divorce
Family Issues
GAD
Grief
Panic Attack
PTSD
Relationship Issues
Stress
Orientation:
CBT
Couples Counseling
Couples Therapy
EMDR
Family Therapy
Individual Therapy
Intervention
Mindfulness
Trauma Focused
Therapy I offer:
Individual
Online
Phone
Video
My Languages:
Send me a payment
Click on the link below to send WENDY MASON a payment:
Disclaimer
: It is each therapist's sole responsibility to ensure that the information is current and accurate.
More »