Couples therapy
for a new you
Start rebuilding your relationship with the guidance of a qualified therapist and hands-on tools that will make your relationship happier than ever
FIRST MONTH: 20% Discount!
The most complete online couples therapy there is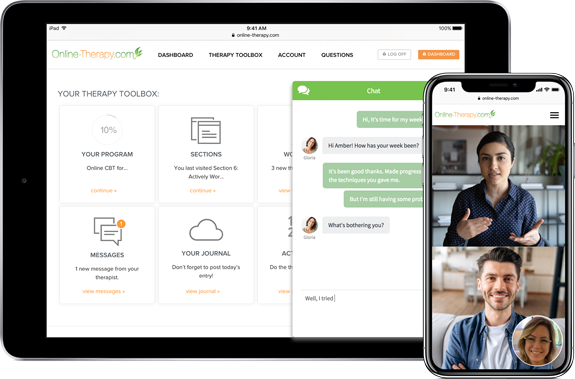 A therapy toolbox to suit your relationship's specific needs!
We're not like other online therapy websites. It's not just chat that will temporarily ease your life. This is a complete therapy toolbox where you'll get tools and learn skills to help you and your relationship to thrive. Now and in the future.
How will Online-Therapy.com help us as a couple?
Identify your problems
With the guidance of your therapist you will identify and challenge your issues as a couple and start expressing your true needs
Create long-term goals
It's very difficult getting somewhere, if you don't know where you're going. Mapping out your goals will make you more connected as a couple
Break the patterns
You'll learn how to break the negative cycle of dysfunctional behavior, communicate and resolve conflicts in a much more understanding and loving way
Rediscover the love
We'll provide a safe space where you'll be able to rediscover your love, your strengths as a couple and restore trust
A holistic toolbox
To be in a loving relationship, you need to take care of yourself. Tools like the journal, activity plan and yoga classes will help you on your journey, both individually and as a couple
Long-term results
This is a unique combination of couples and individual therapy that will give you the tools to stay in control of your life and manage your difficulties as a couple, not just here and now, but in the future
Yes, it's time for change. Start taking care of the two of you today.
We've helped thousands become happier since 2009
"I feel much more in control of my reactions and my husband has noticed the change in my demeanor. Thank you for the help I needed in an easy to access program." Portland Gram
How do we get started?
1.
Choose your areas of concern and your preferences to get matched with the best therapists for you
2.
Pick your therapist from a list of recommendations. You can always change later if you don't click
3.
You'll get instant access to your individual online therapy program with worksheets, journal, activity plan and more
4.
Start communicating with your therapist as a couple through live video, voice or text chat sessions and messages
5.
With the help of the tools and the support of your therapist, you will start getting happier, day by day
It only takes a minute to get started!
Our toolbox has been reviewed and approved by the best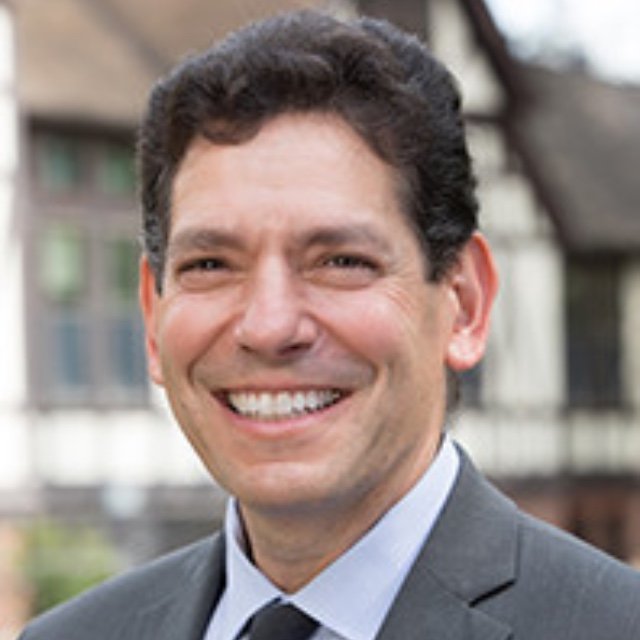 Dr. Steven Gans, MD
Harvard Medical School,
McLean Hospital
It's exciting to be associated with Online-Therapy.com and its mission to bring high quality therapy access throughout the world, to those who might otherwise not be able to obtain necessary emotional support.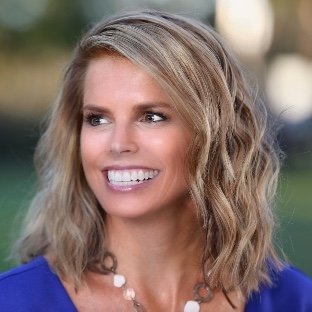 Dr. Elizabeth Lombardo is frequently interviewed by today's top media outlets including; The Today Show, Dr. Oz, The Steve Harvey Show, Fox News, CNN, Forbes, Wall Street Journal, Money Magazine, Health, MSNBC and USA Today.
Why should we choose Online-Therapy.com?
Complete Toolbox
We're not like other therapy websites! You get all the tools and support you need to be happier - now and in the future.
Top Quality Therapy
Our program is based on proven, well-researched treatments drawn from CBT. Our therapists are highly qualified with a wide range of credentials.
Affordable
Your therapist is here for you whenever needed, Monday-Friday. You pay much less than you would with a face-to-face therapist.
Anonymous & Private
We respect your privacy! There is no risk of exposing yourself face-to-face in the therapist's office or waiting room.
Secure & Confidential
All your information is transferred end-to-end encrypted to our secure server, where only you and your therapist can access it.
Accessible & Time-saving
There is no hassle with traveling or keeping an appointment. You can get help from wherever you are in the world. All you need is a computer, tablet or mobile phone.
Get life-changing support from the comfort of your sofa!
We're here to help you get happier NOW!
Your therapist is ready to start the journey with you today. So what are you waiting for?