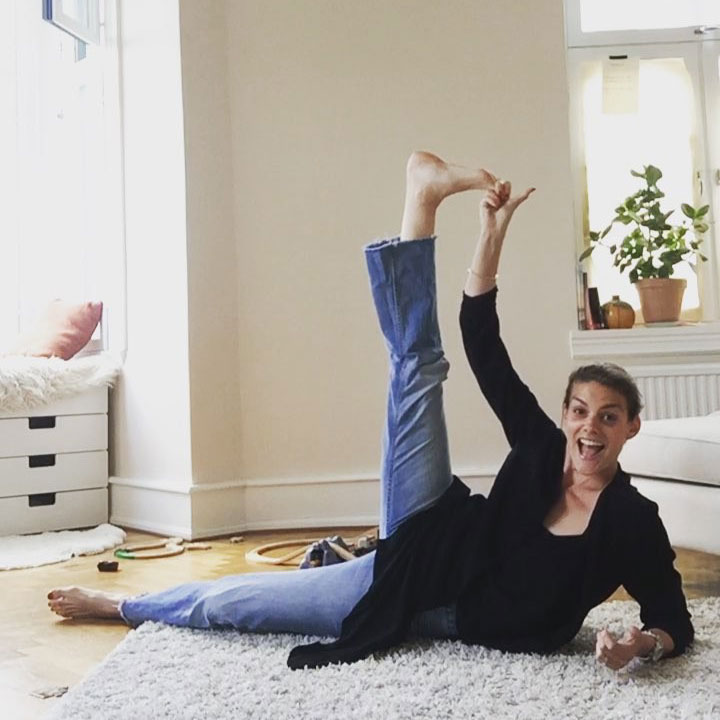 Your Yoga Teacher: Petra Nordstrom
I'm a certified Vinyasa Flow Yoga teacher with a sincere passion for doing things that add happiness to life. My mission in life, my dharma, is to help others get back on their feet when suffering from depression and anxiety. It is even better if I can inspire people to take actions, so that they don't fall in the first place.
Before becoming a yoga teacher, starting a regular yoga practice helped me to overcome my darkest moments and support me through life's ups and downs. After hours and years of face-to-face therapy due to depression, work-related burnout and then post-natal depression, I finally understood that I have the power in my hands to change my life. This meant and continues to mean doing things every day that bring joy and light into my life. I have come to realize that I must focus on what I can control and accept the things I can't. Practicing yoga helped me come to this realization. It also helped me find my WHY. It is my WHY for needing to prioritize and schedule "me-time". I need to do it to keep me balanced. I need it to be the happiest mom, partner and human that I can be.
My main tool for bringing more light and happiness into my life - and into other peoples' life - is by stepping on the yoga mat. This means every single day, if possible. It doesn't matter if it's just sitting and breathing for three minutes, or doing a long, sweaty yoga flow.
I truly hope these yoga videos we have created for you, as an addition to the other therapy tools, will help you to take the actions you need to bring more light into your life.
Sending you love, happiness and ease!
Petra
Your yoga teacher at online-therapy·com
petra (at) online-therapy.com