About Us
Our program is based on cognitive behavioral therapy (CBT). Since the therapy is web-based, you may access our program from throughout the world.
We are a dedicated online-based team of consultant therapists, cognitive behavioral therapists, practitioners and support staff that collaboratively works to help people in need of emotional support.
Our Team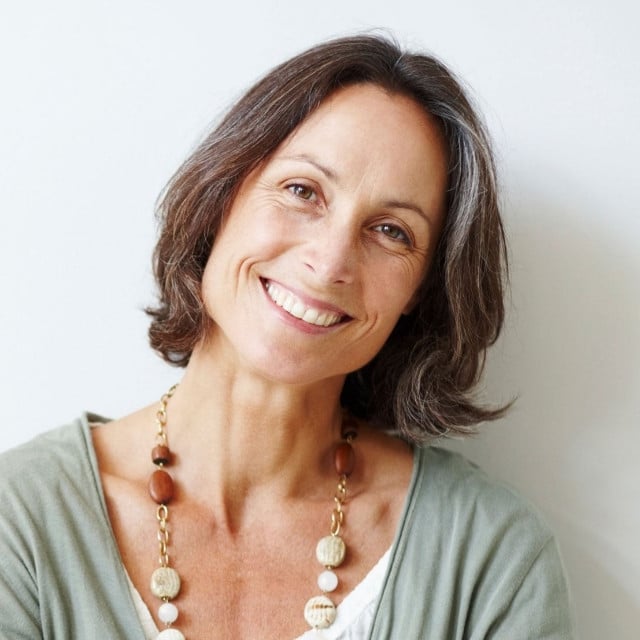 Therapists
Once you sign up, a personal therapist will be assigned to you. This person will be by your side from the beginning to the end. The therapists at Online-Therapy.com have a wide range of credentials (academic degrees, licenses or certifications) and many hours of hands-on experience.
View all verified and approved therapists »

Medical Review Board
Belmont, Massachusetts
United States
Steven Gans, MD is an assistant clinical professor in psychiatry at Harvard Medical School.
Dr. Gans is a board-certified psychiatrist affiliated with McLean Hospital in Belmont, Massachusetts, where he leads a team-based approach to the acute management of patients with serious mental illness.
He is also an active supervisor, teacher and mentor in the Massachusetts General Hospital (MGH)/McLean Adult Psychiatry Residency Training Program and in their Program in Psychodynamics (PIP).
Dr. Gans is a graduate of the Boston Psychoanalytic Society and Institute, where he currently serves as supervisor and mentor in their Advanced Psychoanalytic Psychotherapy Training Program.
He has previously been named to Top Doctors by Boston Magazine.

CBT Consultant
Lake Forest, Illinois
United States
Dr. Elizabeth Lombardo is a licensed clinical psychologist with a Master's degree in Physical Therapy and a Ph.D. in Psychology.
She has been honored by giving a prestigious TED-x talk and is frequently interviewed by today's top media outlets including; The Today Show, Dr. Oz, The Steve Harvey Show, Fox News, CNN, Forbes, Wall Street Journal, Money Magazine, Health, MSNBC, USA Today and National Public Radio.
Dr. Lombardo is also a best-selling author of: "A Happy You: Your Ultimate Prescription for Happiness" and "Better Than Perfect: 7 Strategies to Crush Your Inner Critic and Create a Life You Love".

Medical Review Board
Washington, DC (and Prince George's County), Maryland
United States
Dr. Barbara Musgrove is a licensed clinical psychologist with a Ph.D. in psychology from Teachers College, Columbia University.
She has been licensed for more than 35 years for the independent practice of psychology in Washington, D.C. and the State of Maryland.
Dr. Musgrove has pursued advanced professional training in group and individual therapy, tests and measurements, personality disorders, ethics, cultural diversity, substance abuse and cognitive behavioral therapy.
Her approach to therapy and personal change is based on the principles of Cognitive Behavioral Therapy. She also uses techniques captured by mindfulness and client-centered therapy.

Therapist Manager
Clawson, Michigan
United States
I am a fully licensed professional counselor. I received my Master of Arts in Counseling at Oakland University. I have worked in the human services field for eight years. I currently work as a therapist in a residential program treating individuals with co-occurring disorders.

I have primarily worked with individuals with severe and persistent mental illness, which has allowed me to gain a...

MCouns
Melbourne,
Australia
I am a warm, caring and compassionate mental health counsellor with experience in working with adults and youth with complex and diverse needs, diagnoses and presentations. I have a proven track record of positive outcomes with clients, many of whom have continued working with me over a long period of time. My personal objective is to work collaboratively with clients to assist them in learning...

Masters of Social Work
Hawker, ACT
Australia
CBT Therapists, Generalist Counsellor, Psychosis and Drug and Alcohol Counselling.

Social Worker AMHSW
I am an experienced credentialed Mental Health Social Worker with AASW membership and Medicare registration. I am a very skilled mental health counsellor and therapist who for the last twelve years has worked in different capacities in various settings.

My role as counsellor, working fr...

Phd
Boston, Massachusetts
United States
I am a licensed clinical psychologist and a practiced mental health counselor. I have a PhD degree in Psychology and Neuroscience (double program) and a Master's degree in Clinical Psychology, and I am currently a clinical neuroscientist at a Harvard- and MIT- affiliated Brain Institute in Boston, Massachusetts, USA.

I have worked with adults and children on a variety of issues, including bu...

BSW, MSW, RSW
Surrey, British Columbia
Canada
First and foremost, my job is to provide competent support to people who are in need of meaningful direction and clarity. I work diligently from the bedrock of people's core selves, and for this reason I think it's important to really listen to the personal stories and the narratives that individuals carry around with them. These are often the programmed scripts and schemas that we don't realiz...

Bachelor of Social Science (Counselling)
Upper Coomera,
Australia
I completed my Degree Bachelor of Applied Social Science (Counselling) in 2018. While finishing my degree I worked with men and women with high mental health needs in the drug and alcohol space. I worked in this space for 2 years until opening my business called Open Arms Health. I have now been in business for 4 years.

I assist women through anxiety, grief, loss, and stress reduction, conf...

LCPC
Lebanon, Tennessee
United States
Hello! My name is Lisa Neuweg and I have been practicing psychotherapy since 2005. I received my Clinical License (LCPC) in 2007. I graduated from Bradley University with my Bachelor or Arts degree in 2001 and from there received my Master of Arts degree in Human Development Counseling at the University of Illinois at Springfield in 2004.

Upon completion of my Master's degree, I became empl...

PhD, MA
Westcliff-on-Sea, Essex
United Kingdom
I have been working as an integrative counsellor and psychotherapist for over 10 years. I have worked within the NHS as a psychotherapist and addictions counsellor. I have also worked in the private sector as a clinical lead in a workplace counselling setting. I have around eight years of experience in working remotely with clients.

I have a PhD in sociology in the education sector, a postgr...

LMSW
Macomb, Michigan
United States
I am a professional clinically licensed social worker with multidisciplinary experience. I posses a Masters in Social Work with a concentration in Cognitive Behavioral Therapy. I have therapeutic outpatient experience working with individuals (adults and adolescents), families and couples. My most recent experience is in correctional mental health. I pride myself on cultural competence with an...

LMSW
Bronx, New York
United States
Hayley Schiller is a Licensed Social Worker for the State of New York. She earned both her Bachelor's Degree in Social Work with a minor in psychology and Master's Degree in Social Work from Fordham University. Ms. Schiller has prior experience with diverse communities and populations. She has experience working with patients with symptoms of anxiety, depression, adjustment disorders, and traum...

Online Therapist & Social Media Assistant
Simcoe, Ontario
Canada
Through my years of experience and training as a dancer, artist, counsellor, and an individual, I have learned the importance of authentic connection, creativity, and compassion. When working with new clients, I love to follow the philosophy, "be curious." I believe that authentically connecting with others is one of the most powerful indicators of success.

My background is in creative arts,...
Ph.D., M.Ed.
Port Alberni, British Columbia
Canada
My goal is to guide you in a respectful and collaborative manner, as you work to gain the knowledge and skills for solutions that will allow you to lead a more balanced and fulfilling life.

My philosophy is ever changing, but is rooted in the belief that perceptions precipitate behaviour. While this could be interpreted as an unintentional and unconscious reaction by an individual, personali...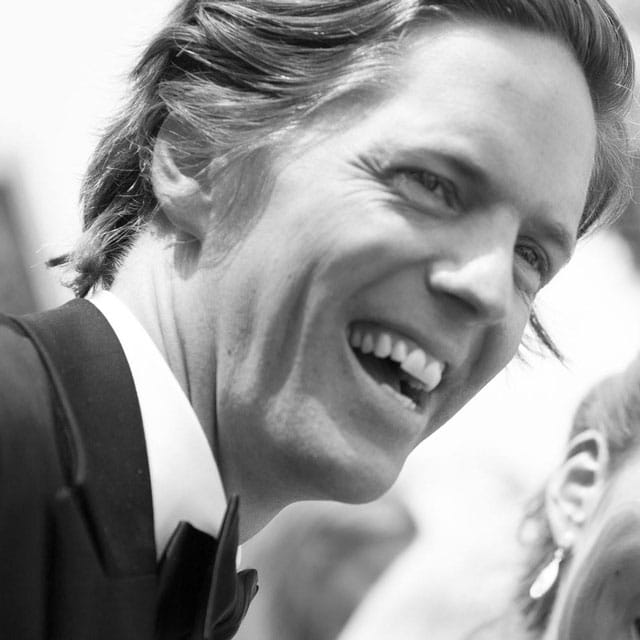 Carl Nordstrom
Chief Executive Officer, CEO
Malmo, Sweden
Carl Nordström is the CEO and founder of Online-Therapy.com.
After nearly five years as an investment banker, Carl decided to focus on something completely different in 2009. Studies showed that web based cognitive behavioral therapy (CBT), in many cases, was as efficient as traditional face-to-face therapy sessions. You can access your online therapy program from anywhere in the world, anonymously, whenever it suits you the best, at a low cost.
In an aim to make web-based CBT accessible to the general public, so that more people in need could get help, Carl founded online-therapy.com (although it then had a different name).
We had our first client in September 2009 and since that date over 350,000 worksheet postings have been made. We have had more than 25,000 chats with our clients and close to 200,000 tests have been taken.
Carl holds a master's degree in business administration (finance) and bachelor's degrees in both finance and accounting from Lund University, Sweden.
Email: carl (at) online-therapy.com
Contact Us
Contact us by e-mail
Please use this e-mail address, if you have any questions about our services. We normally reply within 24 hours.
support (at) online-therapy.com
Emergency
If you or any other person are feeling suicidal or are in immediate crisis - don't use this site. The link below can provide you with immediate help worldwide.
Our Address
Since our services are web-based, you may access them from throughout the world. Online-Therapy.com is owned and operated by CRN Solutions AB. Our headquarters is located in Europe:
CRN Solutions AB
Bruksgatan 36
SE-263 39 Höganäs
Sweden
Logos and Press Resources
To download our logo as an image or a video file, please visit our section for logos and press resources »
Are you a therapist?
Right now we are looking for new therapy practitioners to join our online therapy network! Work from home, during hours that suits you. Online therapist jobs »
Our Terms and Privacy Policy
Before signing up, don't forget to read our terms and conditions and privacy policy.
Sign up for online therapy today
Your therapist is ready to start the journey with you today - so what are you waiting for?