Overcome Your Agoraphobia with Online Therapy
There are so many advantages when getting help using online therapy compared to traditional face-to-face therapy. It's more affordable, accessible, anonymous and time saving to just name a few. Right now you pay as little as $29.95 per week for full access to:
Your own qualified therapist; communicate daily via worksheets + access to chat

Evidence-based online therapy program

Easy-to-follow information & tools in each section

Forum to get help from others

Tests to see your progress
Do I suffer from agoraphobia?
Agoraphobia is an anxiety disorder characterized by irrational fears of public or open spaces. Usually a person suffering from agoraphobia has previously had a panic attack in public and therefore avoids similar places or situations due to the fear of re-experiencing it.
Common places that are avoided are places that are difficult to easily escape like cinemas, churches, stores and traveling publicly by bus, train or airplane. If you avoid public situations like this due to the fear of having a panic attack and sometimes even isolate yourself at home, you might be suffering from agoraphobia.
Our therapy for agoraphobia is based on cognitive behavioral therapy (CBT). CBT online focuses on your negative thinking patterns and behaviors that trigger the (fear of) panic attacks. With the help of your therapist you will slowly be exposed to real-life situations that cause your fear of a panic attack. You will learn how to control your anxiety and to look at your fears in a more realistic light. Once you realize that nothing truly catastrophic is going to happen, the thought or experience of panic will become less petrifying. Eventually you will be able to cope with previously fearful situations and you can live a normal life again.
Take our test to see if you could benefit from our online therapy. All you need to do is answering a few questions and you will instantly get our recommendations on how to proceed towards a happier you. It only takes a few minutes – so what are you waiting for!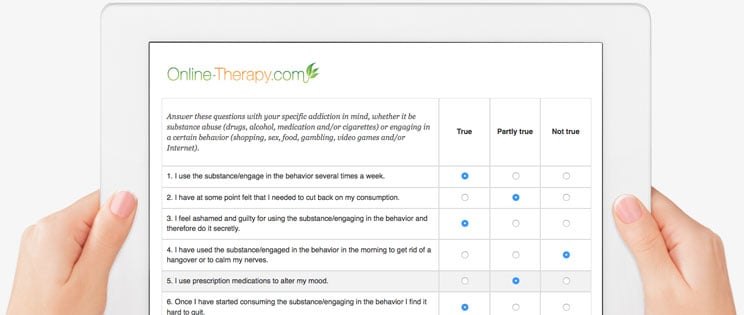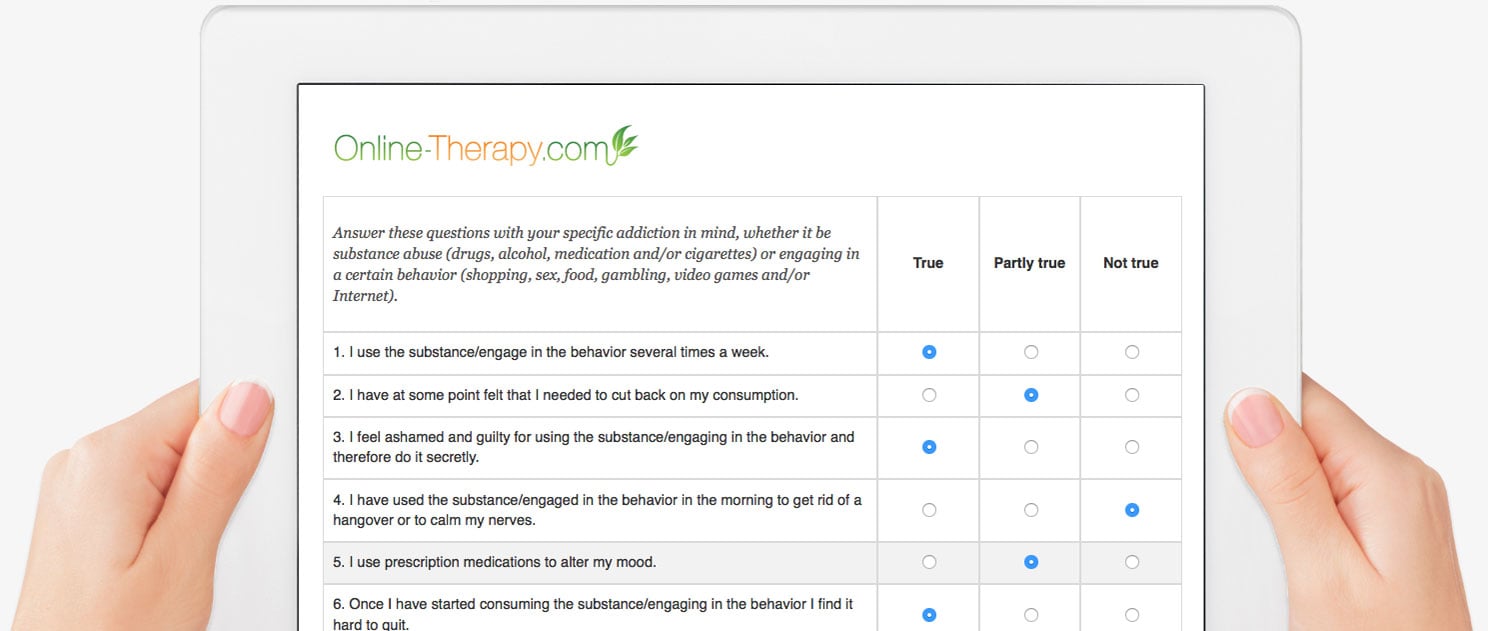 Reviews - Agoraphobia
This program has received 7 reviews and the average rating is 4.4 out of 5 stars.
Rating: [5 out of 5 stars!]
"Agoraphobia with panic attacks is very hard to deal with. I was happy to find that they help you with every aspect of it even to ensure you are not getting bullied while you are recovering."
Marie (November 18, 2015)
Rating: [3 out of 5 stars!]
"I am still undecided if this approach to counselling is for me. The therapist has been helpful with suggestions. I understand the process of the worksheets and the structuring of the sessions. Maybe it is a little bit too early to tell at this point as to whether i would recommend this counselling approach to others."
Molly (January 25, 2013)
Rating: [5 out of 5 stars!]
"I have been living with terrible agoraphobia for a very long time and it has been 3 years since I've been off of my property.

I have been on this course for only two weeks and i must say I feel hope. the therapist is very understanding and is giving me mental tools - this helps me understand and helps me make small progress every day."
MelissaF (June 30, 2012)
Rating: [5 out of 5 stars!]
"Very happy that I've joined and looking fwd to really learn something about how to live life. thank you for the live chat, the 1st I've actually comfortably done. Thank you for your wonderful service, and i am such a tight one with money too, i feel that i have done something meaningful with my money."
Leena (April 23, 2011)
Rating: [3 out of 5 stars!]
"I felt the feed back I got on my worksheets was a little off the mark for me. I had trouble applying the worksheets for my situation and I was told I can change program. I think I will do so."
Karina (February 28, 2011)
Rating: [5 out of 5 stars!]
"It is doing good and it is very helpful."
Rachael (January 06, 2011)
Rating: [5 out of 5 stars!]
"I would just like to say that I think that this online therapy is absolutely wonderful and I am so happy that I have found it!! I will definitely recommend this to people I know that may have a need for therapy. :) Thank you :)"
Joseph (September 03, 2010)
Sign up for online therapy today
Your therapist is ready to start the journey with you today - so what are you waiting for?