Overcome Your Unhealthy Stress with Online Therapy
There are so many advantages when getting help using online therapy compared to traditional face-to-face therapy. It's more affordable, accessible, anonymous and time saving to just name a few. Right now you pay as little as $29.95 per week for full access to:
Your own qualified therapist; communicate daily via worksheets + access to chat

Evidence-based online therapy program

Easy-to-follow information & tools in each section

Forum to get help from others

Tests to see your progress
Do I suffer from unhealthy stress?
Almost anything can cause stress in one's life. Work, family, kids, friends, school, financial, life-changing events are all stressors that can cause a person to develop stress-levels beyond what is normal. Even though stress is a normal part of your life, over-stress can be unhealthy and can lead to sever heart diseases and autoimmune diseases.
Problems concentrating, sleeping and eating too little or too much, feeling constantly low and physical problems like headache, rapid heartbeat, pain and aches in your body are common symptoms of too much stress in your life.
Our stress management is based on cognitive behavioral therapy (CBT). When experiencing unhealthy levels of stress you may feel that your life is out of control. With the help of CBT online you will learn to identify and challenge the automatic negative thoughts that up to this point have made you lose control of your emotions. Your therapist will help you build skills to cope and adapt to life's stressors and you will quickly learn how to deal with problems and to stay in control of your emotions. You will be able to reduce your stress levels no matter what you go through and live your life free of unhealthy stress!
Take our test to see if you could benefit from our online therapy. All you need to do is answering a few questions and you will instantly get our recommendations on how to proceed towards a happier you. It only takes a few minutes – so what are you waiting for!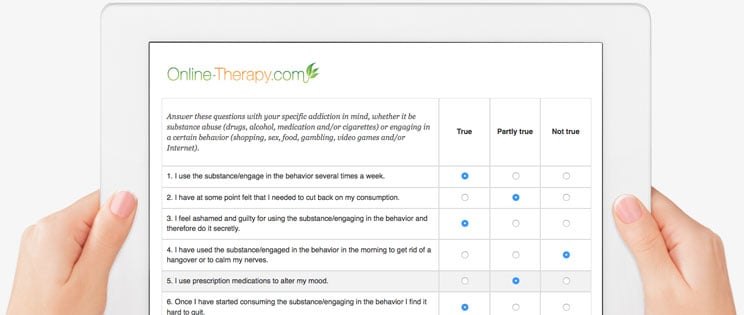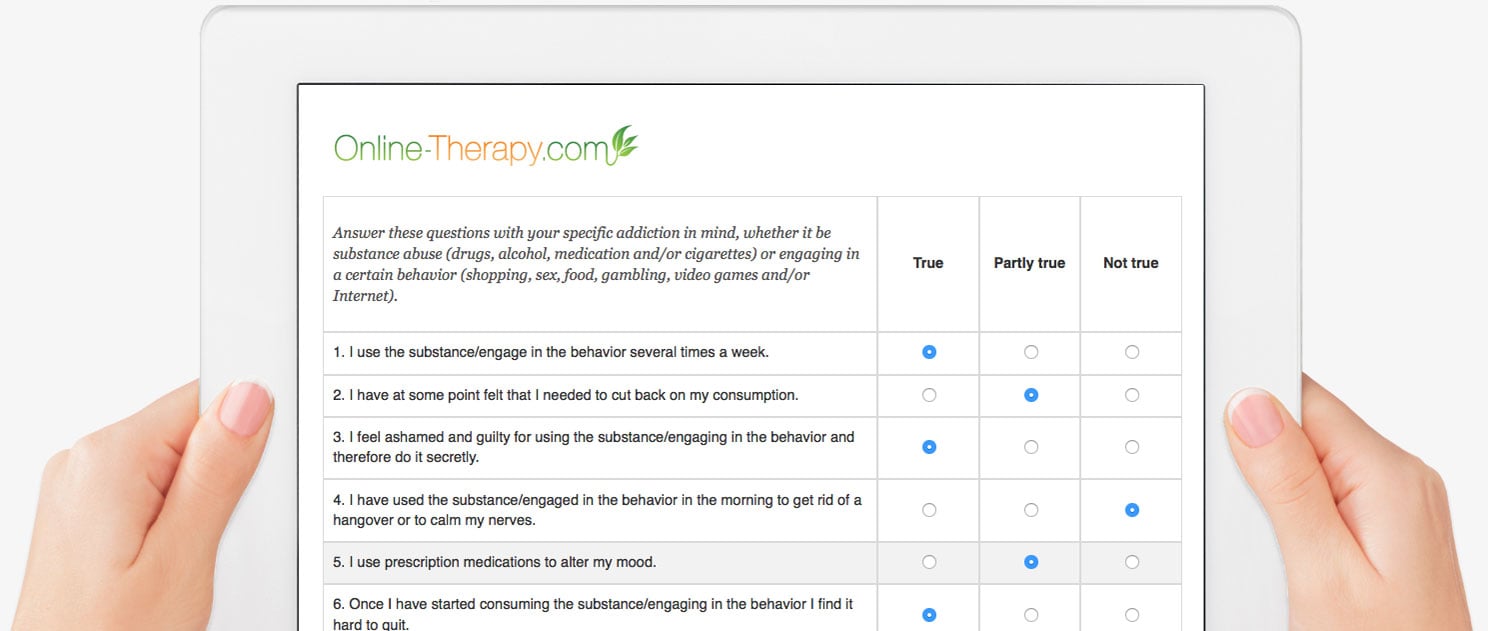 Reviews - Stress
This program has received 5 reviews and the average rating is 5.0 out of 5 stars.
Rating: [5 out of 5 stars!]
"I find it very useful, really encouraging and a great guide."
Lydia (December 12, 2011)
Rating: [5 out of 5 stars!]
"Having a personal therapist online, is so beneficial. Because, you have so much more access to your therapist. It is not limited to a session in the clinic. It is so much more, with the worksheets and the live chat.

I find it to be a lovely experience. Sharing my feelings all the time. It is just like and interactive virtual diary."
Yara (September 19, 2011)
Rating: [5 out of 5 stars!]
"Another wonderful, revealing session! I have two other people I have recommended to this program. Both would do well with you! I will inform you if they decide it is something they can do."
Gerald Bruno (May 31, 2011)
Rating: [5 out of 5 stars!]
"Very very helpful. I feel like I got all my questions answered with no judgment to how little or how big the question was. Thank you very much."
Boyle (April 11, 2011)
Rating: [5 out of 5 stars!]
"Maggie, Thank you for being there to help me out with my stress problems. You are a very nice person and you are good at what you do."
Laura (February 07, 2011)
Sign up for online therapy today
Your therapist is ready to start the journey with you today - so what are you waiting for?