Friendship in Adulthood
August 6th this year is Friendship Day. Friendships are something to celebrate. Having friends has positive effects on our physical and mental health. A 2017 study, published in the Journal of Personal Relationships, found that investing in friendships over the lifespan led to increased happiness and well-being. However, despite the importance of friendships for us, loneliness in adulthood is on the rise. Loneliness has even been described as an epidemic that affects the health of many people worldwide. It's been linked to unhappiness, poor mental health, and even physical health issues such as Alzheimer's or heart disease.
While it might seem simple to make friends as a child or teenager, the shared experiences that help us to bond with others when we're growing up are often more difficult to recreate as we get older. We often hear children ask each other to be friends but adults rarely do the same. Furthermore, our childhood friendships may not always last into adulthood. People often relocate or do not have time to meet up due to work and family commitments. If you feel that your social circle could do with a refresh, this article offers some tips to get you started. Keep reading to learn how to cultivate friendship in adulthood.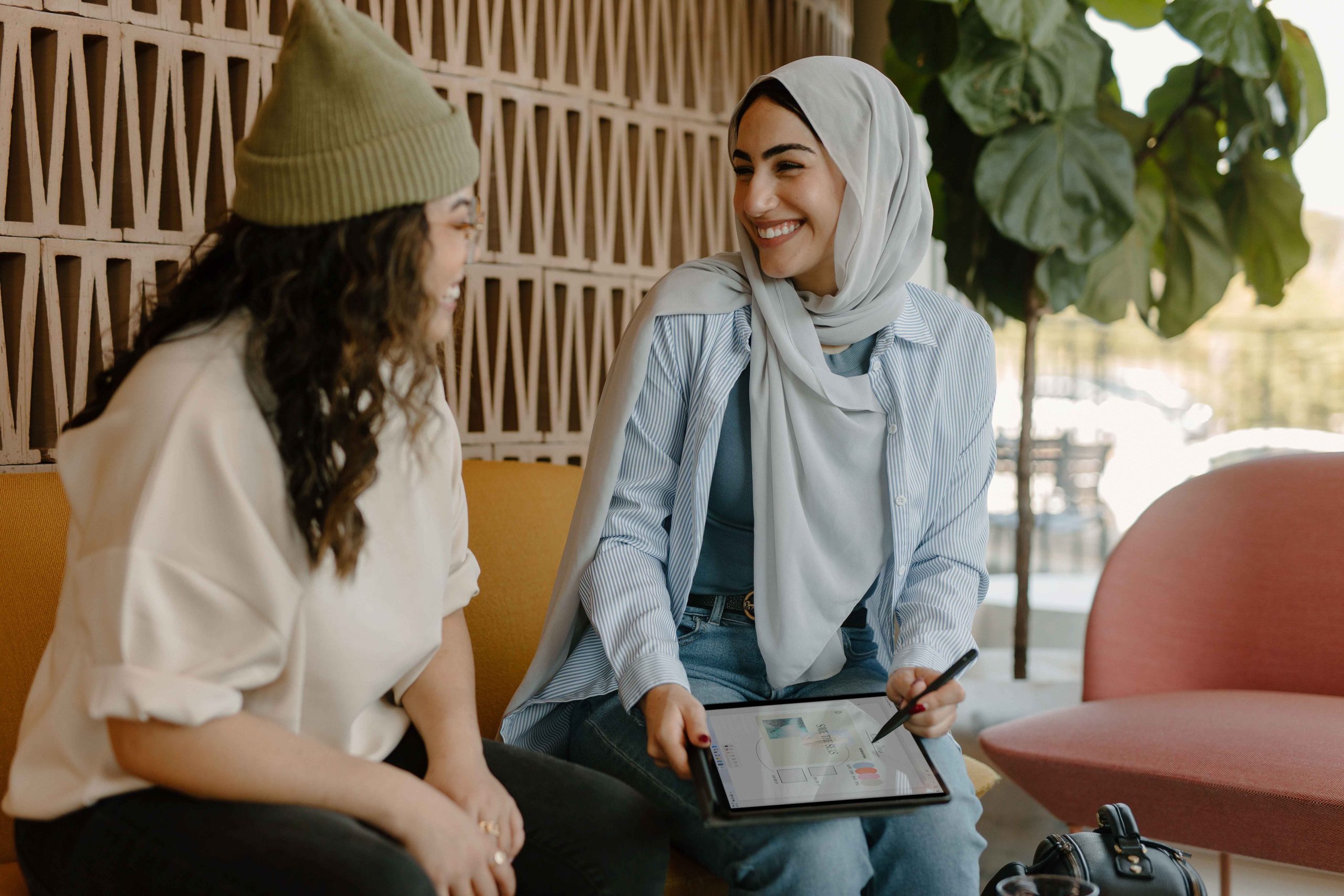 Top Tips To Cultivate Friendship in Adulthood
1. Work On Your Self Esteem
It might seem counter-intuitive that the way to make friends is to work on ourselves but when we're comfortable with who we are we're more likely to attract healthy relationships with others. Note down the qualities you like about yourself and what you have to offer in a friendship. If you're not sure of what these are then ask those around you. Then think about what you value in others. Try to find friends who embody the values you're seeking and who appreciate who you truly are.
2. Join A Group That Interests You
One reason that friendships seemed easier when we were younger is because there were more opportunities to spend time with like-minded people. Whether it was studying in the same class or as part of the same sports team or music group, there were plenty of chances to meet people who we had things in common.
As an adult, the onus is on us to create these opportunities for ourselves to meet others. Think about what you're passionate about, or what you'd like to learn more about. If you love tennis then join a tennis club. Or if you've always wanted to learn Spanish then take a class. By seeing the same people who have similar interests to you each week, you're giving friendships the time and opportunity to develop.  Also, when you're doing something you enjoy you'll likely be more relaxed and so more likely to attract others.
3. Consider Meeting Friends Online
Whether as part of an online community such as a writing or hobby group or through using an app designed for making friends, meeting others online can help us to find new friendships. Join online groups that interest you and participate actively in them. Or explore apps that are geared towards friendship rather than dating. If you decide to take the online friendship offline at any stage, make sure that you meet each other in a safe, neutral, and public space and let others know where you're going.
4. Manage Your Expectations
Not everyone you start talking with is going to become a good friend. It's OK if things don't work out with someone or if the friendship isn't a good fit. We can't be friends with everyone and just because things don't work out with one person it doesn't mean that it won't be different with someone else.
If a potential friendship doesn't get off the ground, keep getting out and meeting new people. Sooner or later you'll find a friendship that works. Also, don't forget that it's good to have more than one friend in our lives. Try to avoid putting too much onto one person by getting to know different people who can relate to different aspects of your life. Not every friend has to be a best friend.
5. Practice Social Skills
If you're not sure how to approach a friendship then practice techniques for getting to know someone. Ask people questions about themselves and listen attentively to their replies. Show the other person that you're interested in what they're talking about by following up what they say with further questions or comments.
People tend to like others with something in common with them. When your potential friend mentions something that you enjoy too don't be afraid to point out the similarity and continue talking about it. Positivity and kindness are also good attributes in a friend. Practice celebrating others' achievements and complimenting them on their successes.
6. Allow Yourself To Be Vulnerable
To form a lasting friendship with someone we need to let them know a bit about ourselves. Although we don't want to reveal everything at once, it's essential to begin to talk about more than just our plans for the weekend. When we let our guard down with others they tend to follow by doing the same themselves. Gradually begin to talk about yourself more openly with a potential friend. If you notice they're doing the same with you then you're on your way to making a closer connection.
7. Reconnect With Old Friends
In addition to creating new friendships, you may have friends from your past that you can reconnect with too. Many of us have friendships that we just haven't been able to keep up with due to location or time commitments. Try reaching out to people you haven't seen for a while on social media or by sending a message. The other person will likely be happy to hear from you. You could suggest meeting up with them or with a few friends you both have in common. When you've got back in touch with old friends, remember to stay in touch. Check in with your friends from time to time so that the friendship stays current. Creating friendship in adulthood is possible!
Online-Therapy.com Can Help
If you've tried out some of these strategies already and would like to explore more ways to gain support, Online-Therapy.com can help. By signing up with our program you can choose a therapist who will work with you to develop a personalized toolkit to support you each step of the way. You can choose to have your therapy sessions by video, phone, or text chat (couple counselling will be video only), making Online-Therapy.com a flexible and convenient option.